Products that work the best
We have only 2 brand partners because we found the products from Shaklee and Young Living provide the best results for ourselves and those we serve. Both companies provide high quality products.
Shaklee Where Health Meets Science Meets Nature.
Shaklee has a 65 year history of producing products which provide results.  We encourage you to experience the Shaklee Difference which means their products are;
Safe-using a screening process that surpasses the standards of the United States Pharmacopeia.
Proven-backed by 100+ patents & patents pending with 100+ published scientific papers.
Guaranteed– They stand behind their products with a 100% money-back guarantee—no questions asked.
Shaklee's quality, purity and effectiveness is evident in the products well as the business opportunity in these economic uncertain times. We are proud to offer these high quality products and the option for economic security and freedom.
Young Living
Purity starts in their fields and is proven in the lab. The highly trained scientists of the D. Gary Young Research Institute perform hundreds of tests at every step to ensure that Young Living delivers the purest, most potent, and highest quality essential oils and oil-infused products. They believe in showing nature the same respect and reverence that nature has shown through the priceless gift of essential oils. Young Living is tirelessly working to sustain, protect, and support the earth.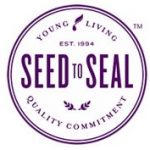 Seed to Seal and its three pillars—Sourcing, Science, and Standards—define their commitment to continually improve every aspect of their business, enabling them to provide the highest quality in everything they do. From collaboration with suppliers to extensive quality testing and legal compliance, these standards help them carefully monitor the sourcing and production of their essential oils, serve as rigorous quality controls, and help them make informed business decisions. The three Seed to Seal pillars guide Young Living operations, including, but not limited to, authentication,
agricultural practices, harvesting and production of essential oils, state-of-the-art testing, cutting-edge research, industry-leading service standards, a world-class member experience, and our global compliance program.