Health & Wellness Is In Your Control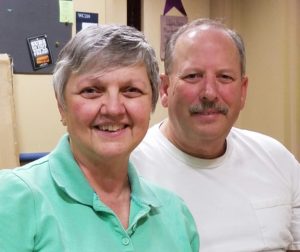 We empower others to take charge of their health in a positive, proactive way; allowing them the dignity to make impactful decisions that improve their quality of life. We are a faith-based well care company that offers; education, coaching, teaching, mentoring, instruction and tutoring focused on building health. Our focus is well care not sick care.  We focus on building health and let the doctors take care of disease/symptom management. Scripture tells us the body is fearfully and wonderfully made (Psalm 139:14), and  as a result we believe;
Illness is a signal from the body its energy is out of balance.
God created the human body with an awesome ability to restore, rebuild & repair.
One's well-being is impacted by emotions, environment, and spiritual connections.
Each person is integrated & complex.
The human body is not merely a collection of pieces or parts.
Each individual is an interconnected body, soul & spirit (1 Thessalonians 5:23).
The body needs support on all 3 levels.
Why Did We Turn To Natural Solutions?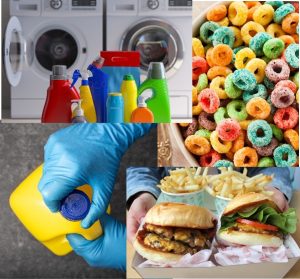 Our oldest son Steve lives with Asperger's Syndrome, ADD & petrochemical sensitivities. When he was young, the doctors wanted us to use Class II narcotics to manage Steve's symptoms. While this would mask his problems and would make our lives easier, it wasn't going to address his core issues, or identify his demons.  This started us on a 25+ year journey that continues today. We discovered many of his behavior issues were triggered by processed foods, food dyes/preservatives, & common chemicals found in most homes. The cleaning products, personal care products & the Standard American Diet are toxic to his system and affects him physically, emotionally and socially.
Our Journey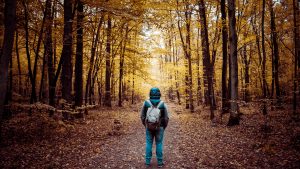 We know what it is like to feel lost & alone.  We have traveled many paths seeking answers & solutions, hence our business name 'PathFinders'. Our self-education journey allowed us to accumulated a great deal of knowledge & practical wisdom along the way. We tried numerous alternative 'so called' natural services, diets & nutrition products. Some helped but not completely. In the process we discovered 3 prime needle movers and also the things that were a waste of time and money.
What Were the Needle Movers??
TBA became our compass. Finally we discovered Total Body Analysis, or TBA.. TBA was the compass we needed to identify Steve's energy imbalances that were core issues. TBA provided the direction which lead to efficient use of the other 2 needle movers; nutrition & essential oils. TBA guided us to effective choices that alleviated his environmental & emotional stressors which honored him physically and emotionally. It identified the support systems he needed which has empowered him to maximize his God-given potential.
Offering Experience and Practical Knowledge
Let us be your bridge! We feel the information and experience gathered in our journey can help others as well. At this moment life you may be dealing with a health challenge that seems like a deep ravine and are confused about where & how to begin.  That's exactly what we went through 25 years ago. However, we have turned our mess into our message.  You don't have to take your journey alone.  Our experience can be the bridge to help you achieve your goals & avoid the pitfalls.  Let us be the bridge to shorten your journey to improved health and wellness.
Hand In Hand
We are with you hand in hand.  Our mission is to coach, demonstrate, educate, empower, explain, instruct, mentor, supervise, teach, train and tutor others to take control of their own life, as well as the lives of their loved ones. We help people take full, well thought-out, responsibility for their health.  We offer nutrition information & products as well as tools & techniques to achieve their goals. We believe it's important for those that work with us receive reliable, clinically documented information regarding personal wellcare, which removes confusion & allows them to make well-informed choices, regarding their health.
Individual Empowerment!
We see each individual as precious, unique and as distinctive as their fingerprint.  Humans aren't merely a collection of pieces and parts but an integrated whole with a body, mind, and spirit.  The influences of genetics, environment, nutrition, lifestyle choices, attitudes and beliefs determine a person's health.. As a result, we empower individuals to;
Seek Divine help in all aspects of their life through direct communion with their Higher Power via study, prayer and meditation. A spiritual connection has been found to help manage stress and achieve peace.
Consider the use essential oils and essential oil blends which have been used and proven effective for thousands of years.
Evaluate options such as; chiropractic, counseling, dental, dietary, medical or psychological intervention(s)   to see what would best serve their needs towards achieving their wellness goals.
Determine if changes ini lifestyle and nutrition would better serve their wellcare goals to achieve better health.
Develop simple, safe, effective strategies based on clinically established information for optimal health

using

 natural, clinically proven, safe products.